Fall Fairytale ~ Jenn & Kevin's Wedding
Which one moment will last for each of you forever?
Bride: First dance as husband and wife and the receiving line.
Groom: Kissing my bride.
Best advice for future bride/grooms?
Bride: Make sure to order your wedding dress at least 6 months in advance, always make sure your husband is happy.
Groom: Always make sure your wife is happy.
Best wedding related decision?
Marrying each other.
What was the funniest memory from your wedding day?
Kevin: (Jokingly) Threatening to smear cake in my wife's face
Jenn: When the arch almost fell but Scott caught it just in time (you have to laugh at the little imperfections) :p
What is your favourite image from your wedding day and why?
So hard to choose….here are the top pics…
-There is one of Kevin and I in the Confederation Park that I ordered for Christmas for family, love that one
-The one of Kevin and I walking at the entrance to confederation park
-Kevin's reaction during the first look photos
-The one used on the cover of our thank you cards
-Dad walking me down the aisle
-The black and white one of me touching my veil and looking down-so many people love that one 🙂
-The one of Kevin and I smiling after the first kiss, we look super happy
-The one of everyone at the wedding with their hands up
….there are so many more…love them all!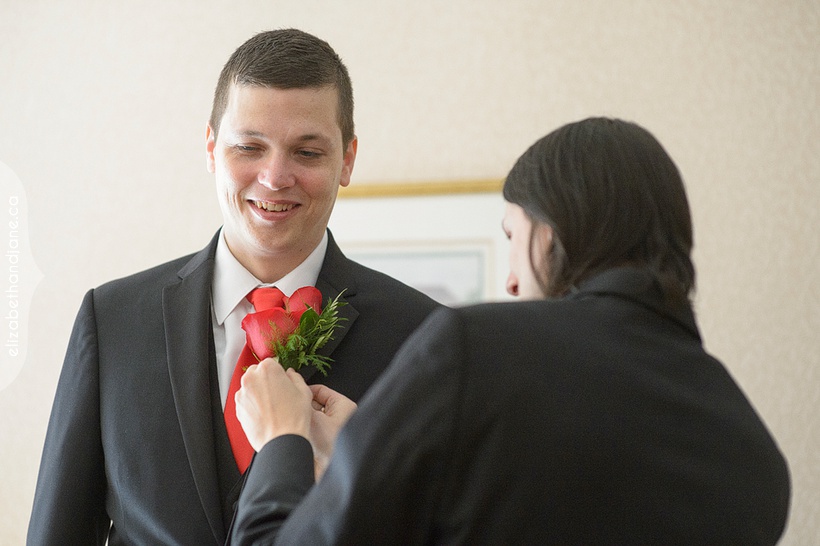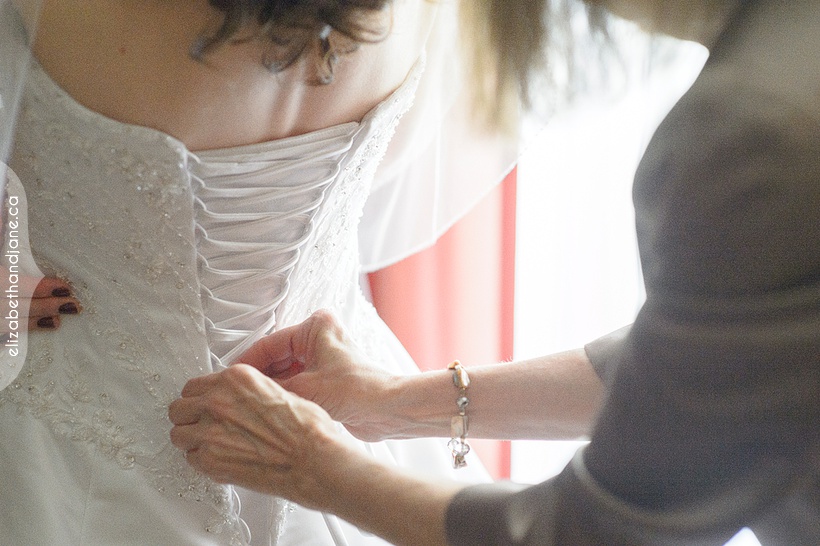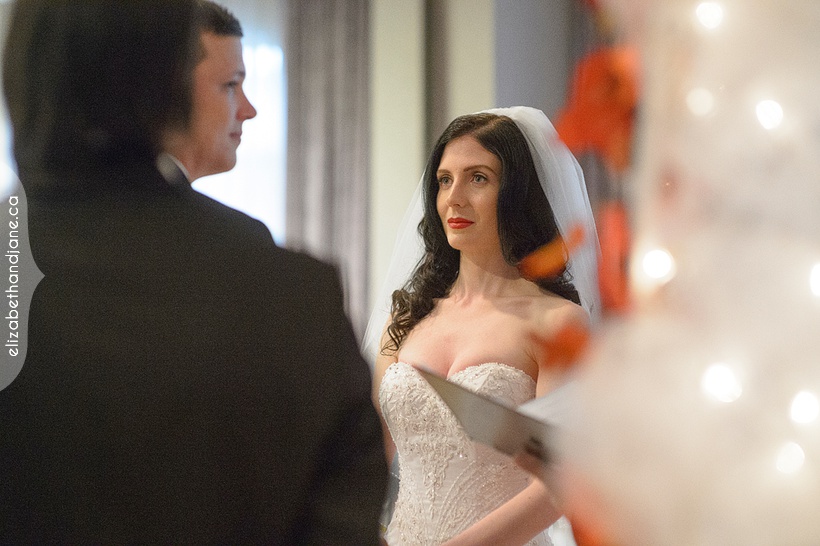 WEDDING SONGS:
Processional (if any): Air from Suite Orchestra No. 3 G by String-Bach
Recessional (if any): Nothing's gonna stop us now- by Starship
Entrance to Reception: Blue Jeans – by Lana Del Rey
First Dance: I can't help falling in love with you – by Elvis
Mother/Son + Father/Daughter Dance: we didn't plan these but I did a spontaneous dance with my Dad to a Shania Twain song
Others: Video Games by Lana Del Rey, Slow show- by the National, What If – Colbie Callait
VENDORS:
Ceremony and Reception Location: Cartier Place Suite Hotel
Officiant: Gordon Marriage
Hair and Makeup: Joesph's
Wedding Gown: Domninque Levesque Bridal, Maggie Sottero gown
Suits: Moores
Rings: Howard's Fine Jewellers
Bridesmaids' Dresses: David's Bridal
Caterer: Cafe Mezzaluna
Cake: Hana Maly
Flowers: Flower Mania
DJ: Antonio Arano
---