I will become yours and you will become mine ~ Marissa and Mathieu's Engagement Sneak Peek
Yesterday evening I met with Marissa and Matt for their engagement session at Hog's Back Park. We were so lucky and were able to get in our whole session before the huge downpour happened! We had a bit of rain in the middle, but not enough to stop us from creating some beautiful portraits!
Of course, we had to include their beloved Dachshund/Beagle mix, Saphir.

Saphir is such a love bug and she just loved all of the smells everywhere!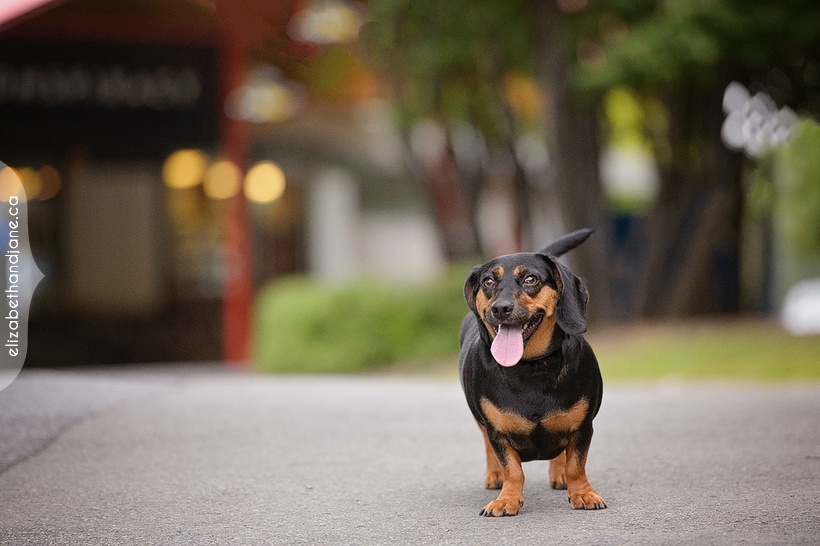 When Matt holds Saphir, she likes to snuggle in nice and close and yesterday was no different!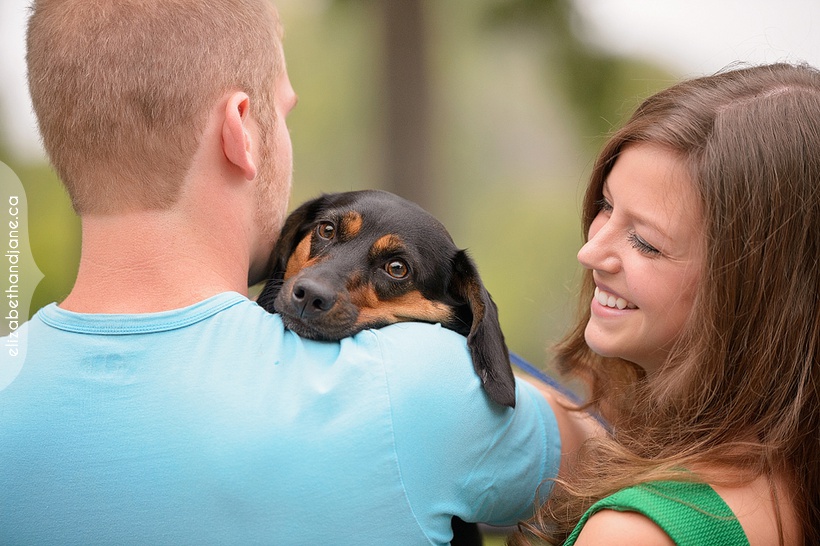 So sweet.

A quiet moment – just love this.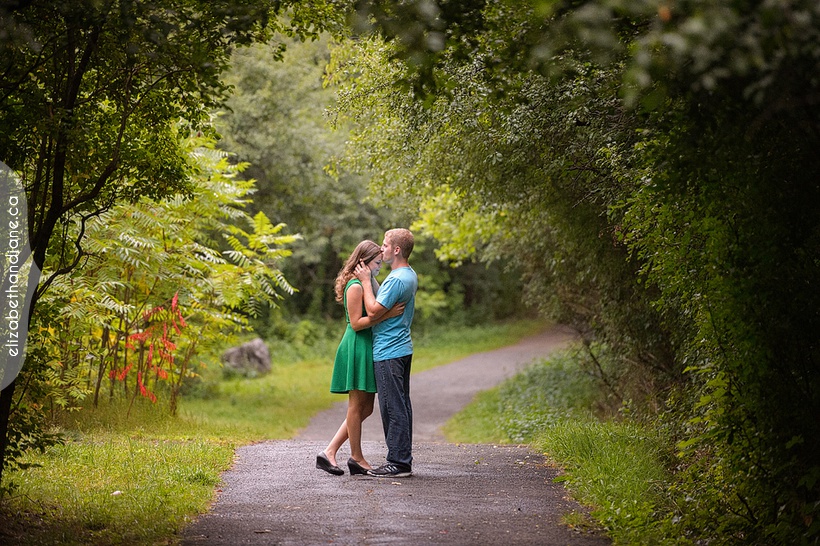 We shot this using Matt's beloved car, huddled under an umbrella as it poured rain around us. I just love how the rain drops accentuate the gorgeous ring.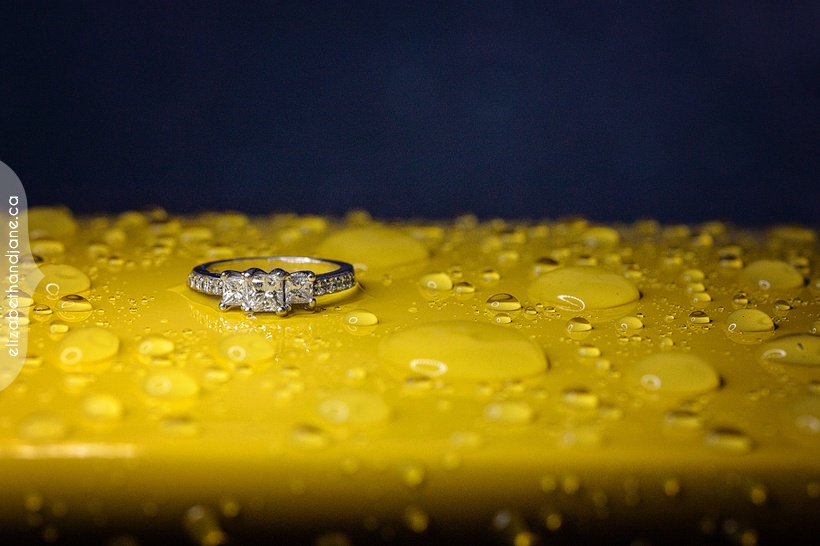 Saphir got very thirsty from all of her modelling and I loved how Marrisa and Matt held her up to the water fountain to have some water! lol

---