Lego Love ~ Melissa and Evan's Wedding
Which one moment will last for each of you forever?
Bride: My favourite moment of the day was when we were at the reception and our guests were each given a wedding-related to Mad Lib that they had to complete and read at the podium in order for us to kiss. Some of them were pretty darn hilarious, and all of them were touching.
Groom: Seeing Melissa coming down the stairs to me in her dress for the first time after purposefully not knowing anything about how she would look. She was absolutely beautiful and I couldn't look away. Unfortunately in pictures it looks like I'm staring creepily at her for most of the ceremony, but I mean you can't have everything.
Best advice for future bride/grooms?
Make sure you pre-order food to your room before you get there that night because otherwise your wife will make you wait in your sweaty tux for the pizza guy while she has a bath.
Best wedding related decision?
The best decision we made for the wedding was having the after-party at our house. We got a lot of time to spend personally with all of our guests and it made the whole wedding more face-to-face and less of us on display. It also saved us a ton of money on open bar.
What was the funniest memory from your wedding day?
The funniest moment for me was when we had to re-cut the cake because they had lost our cake-serving utensils and Melissa had to have a second photo-op with the correct set.
What is your favourite image from your wedding day and why?
My favourite image is pretty much every image of us outside the schoolhouse. Melissa looked just stunning that day and did a *much* better job of being photogenic than I did (Evan).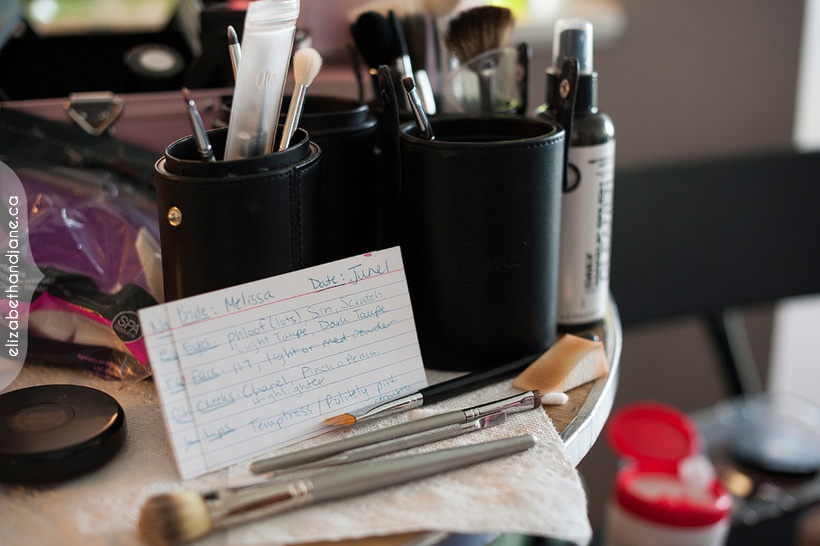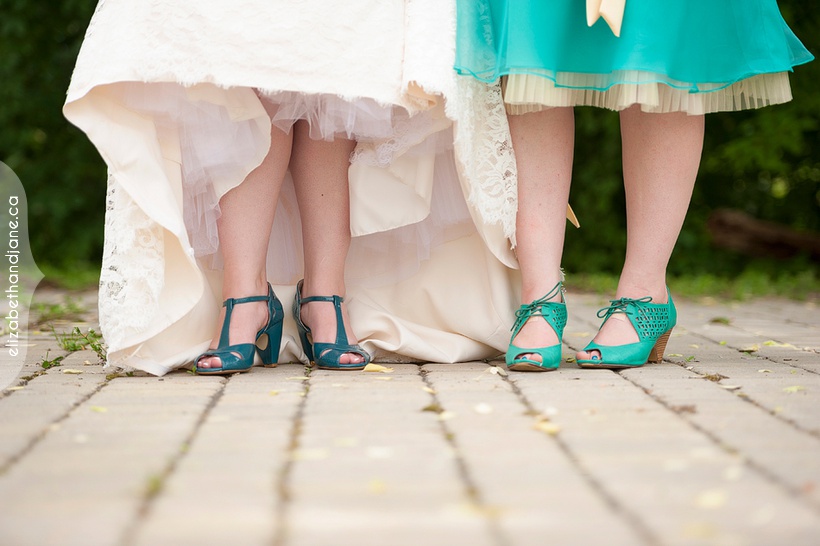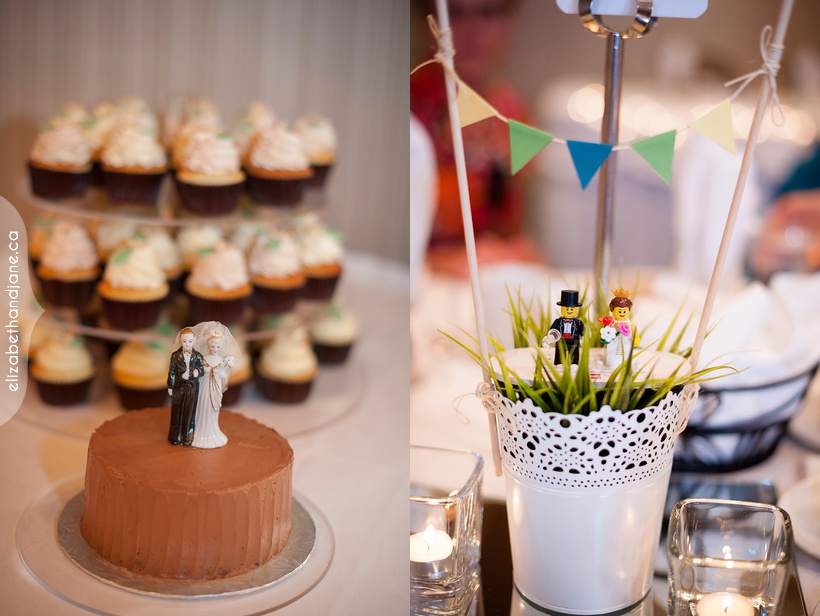 WEDDING SONGS:
First Dance: Your Song – Elton John
VENDORS:
Ceremony Location: At the Schoolhouse
Reception Location: Holiday Inn, Kanata
Wedding Planner/Coordinator: Kelly from At the Schoolhouse
Officiant: Barbara from At the Schoolhouse
Hair: Katrina from Hair Expectations (Richmond)
Makeup: Alexandra Field (About Face Make Up)
Wedding Gown: Sinders, Gown by Mikaella
Suits: Moore's
Rings: James Allen
Bride's Shoes: Chelsea Crew
Bridesmaids' Dresses: Sinders, Alfred Angelo
Cake/Cupcakes: Isobel's Cupcakes
Flowers: Ottawa Flowers
---