Wonderful Wet Wedding ~ Adrienne and Patrick's Wedding Sneak Peek
On Saturday there was no other place I would have rather been than celebrating with such a perfect couple, Adrienne and Patrick, at their wedding at the Kortright Conservation Centre.
Nothing could dampen anyone's spirits, even as the rain contented to pour from the sky. Everyone was so wonderful and braved the wet and cold for some absolutely gorgeous portraits. I kept joking with Adrienne and Patrick that everyone is going to hope for rain on their wedding day because it was so romantic!
A few portraits under the cover of the sugar shack. So cute!

Cowboys!

Shoes + birch stumps = awesome.

By the time we got to the wedding party portraits it was pouring! These guys were amazing and braved the wet for some fun images. I just love everything that is going on in this one!

After the ceremony the rain stopped! We headed out into the gorgeous surroundings for some portraits.

Love this one!!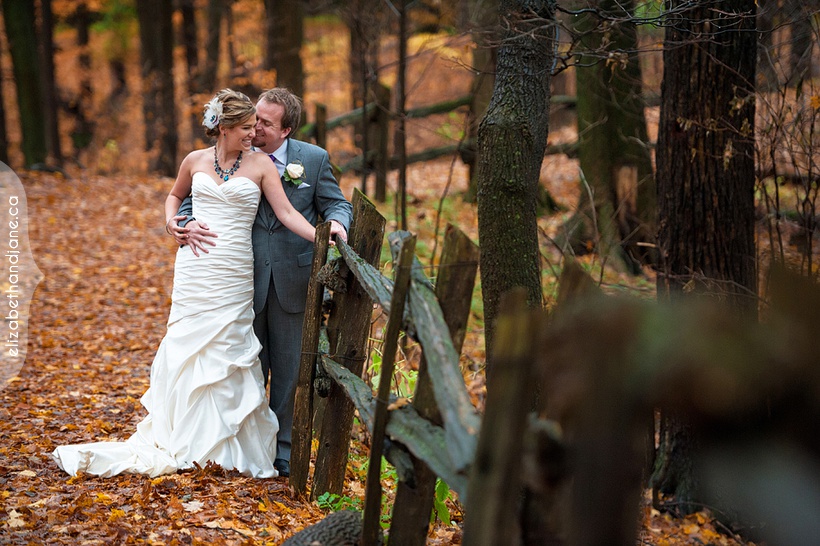 Such a gorgeous setting!

Have a wonderful day,
Liz – Contact Me, I would love to speak with you!
elizabeth&jane photography
elizabeth&jane photography blog
Canadian Wedding Photography
---