Sniffing the Day's News ~ Mickey's Sneak Peek
This morning I had the pleasure of spending time with the lovely Mickey, a yellow lab, who is turning 14 in a few weeks! This old girl has a really good nose and took her job of sniffing everything on our walk very seriously.
Mickey and her human, Virginia, have such an incredible bond and it was lovely to see the two interact with each other.
True to her lab roots, Mickey has a mind of her own and is still full of personality.
I just love this image – can't you just feel the bond between them in this?

After our walk, we stopped to have a drink from the hose – Mickey loves doing this! Bowls are for sissies! haha

Such soulful eyes.

..and we're done! lol. This was the last frame I took and Mickey was very content cooling off by flattening herself right down onto the kitchen floor.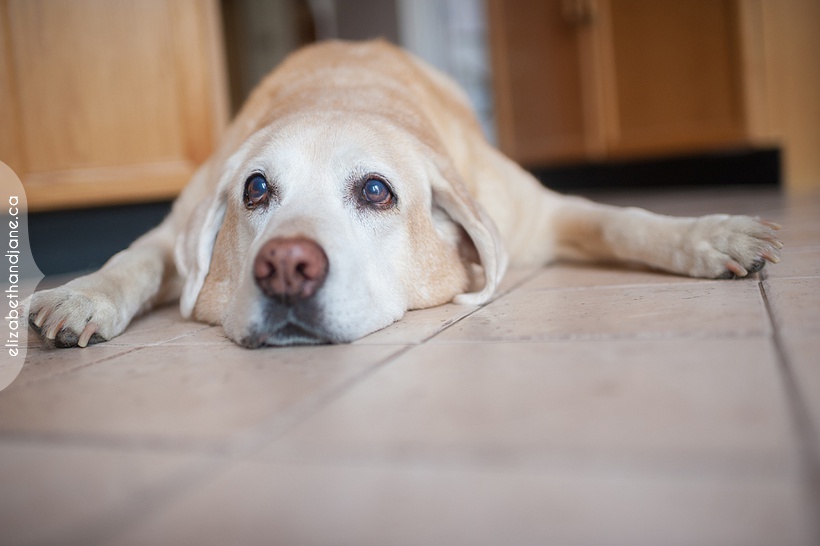 Have a wonderful day,
Liz – Contact Me, I would love to speak with you!
elizabeth&jane photography
elizabeth&jane photography blog
---