Love in the Byward Market ~ Laura and Sean's Sneak Peek
The other night I wasn't sure if we were going to get rained out yesterday, but when I woke up to blue skies and even sunshine, I knew that the weather network never gets it right – and that's ok with me!
Laura and Sean spend almost every Sunday perusing the market for the perfect fruits and vegetables to cook with, and then spend the afternoon together cooking up a storm. So it was fitting that yesterday morning I spent some time in the Byward Market and around downtown Ottawa with Laura and Sean for their engagement session. We had a blast and pretty much laughed the whole time.
These two are such wonderful people and I had such a lovely time walking, chatting and of course, photographing them!
Laura and Sean, thank you for sitting on damp things and getting a bit muddy – it was definitely worth it I think!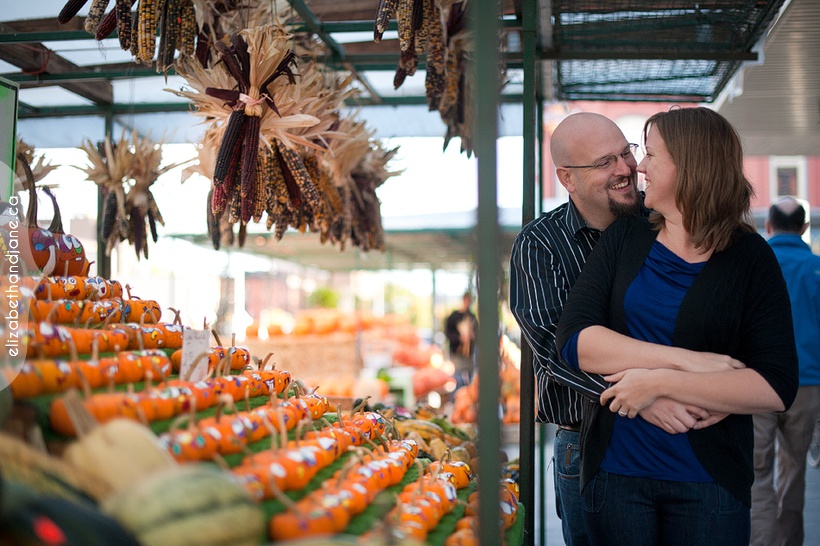 I just adored these cute little hand painted mini pumpkins, so of course we had to incorporate them into the ring shots!

I just love the colours of fall. We were so lucky that so many different coloured leaves were still on the trees.

Laura's favourite colour is blue and Sean incorporated this into her engagement ring. There is a teensy blue stone on one side, and this will match her wedding band which has the same stone on the other side. Beautiful and so unique!

Have a wonderful day,
Liz – Contact Me, I would love to speak with you!
elizabeth&jane photography
elizabeth&jane photography blog
Canadian Destination Wedding Photography
---